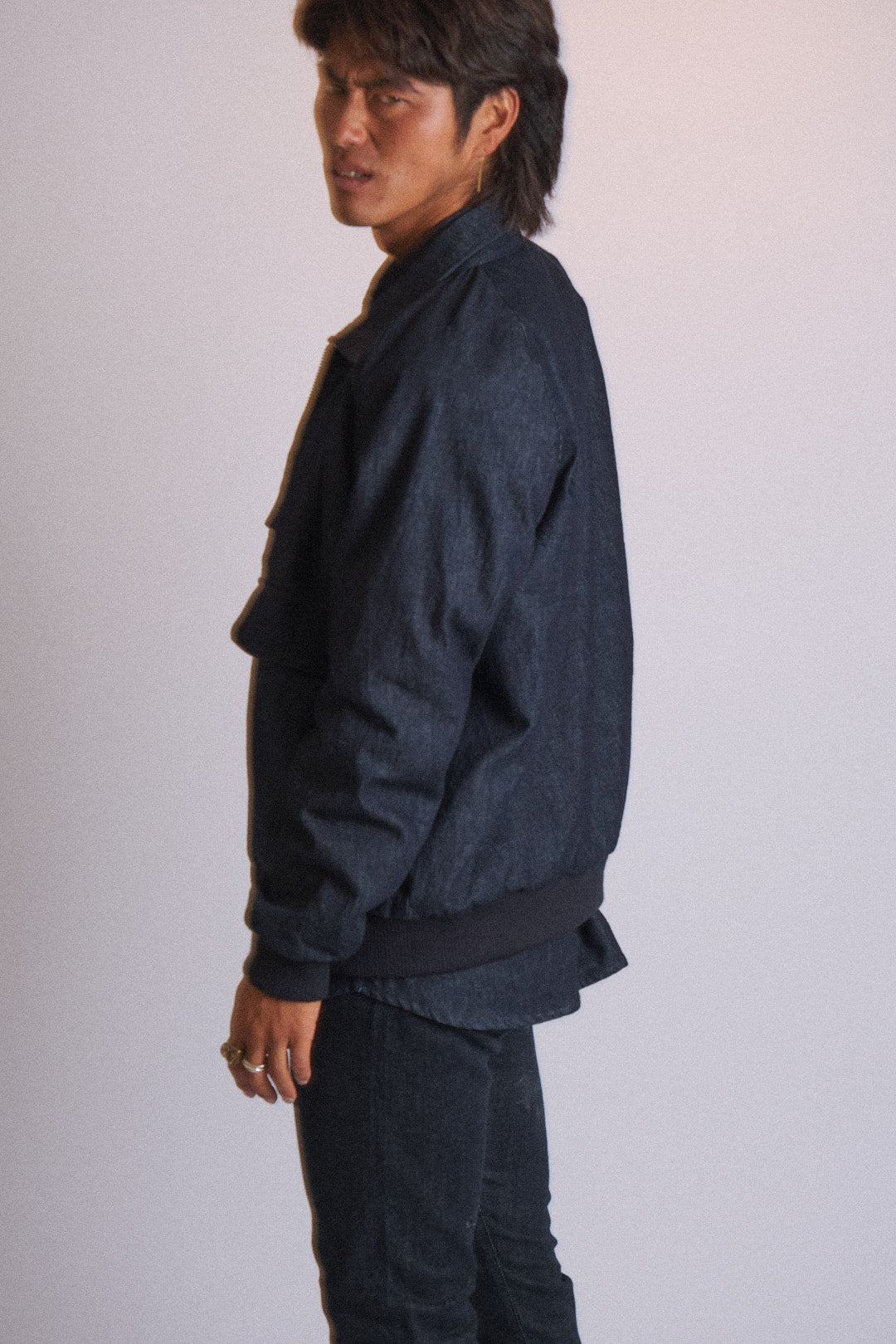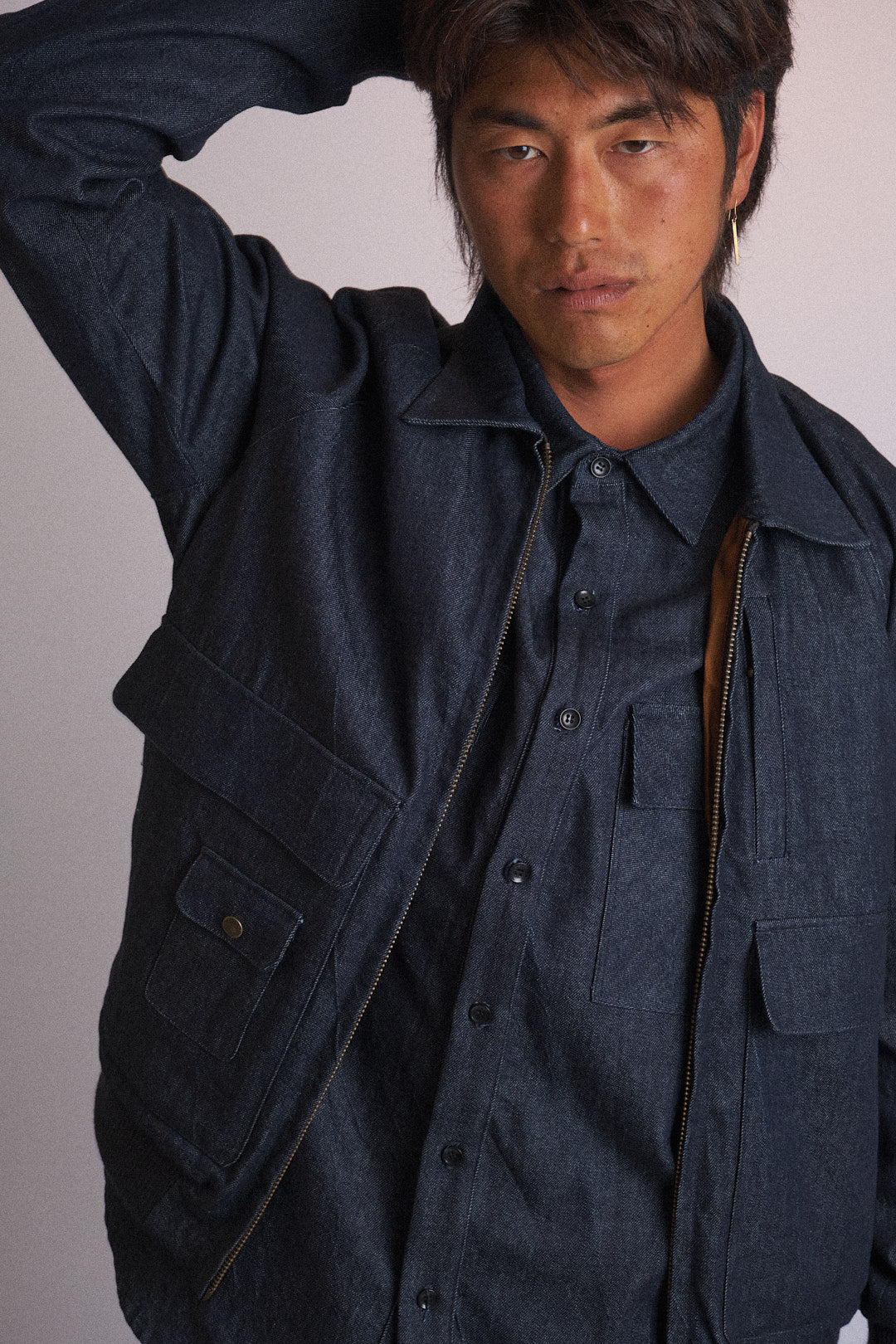 Grammar Jacket Washed Broken Twill
The Grammar Jacket is a modified G-1 Naval Flight jacket with raglan sleeves, an open body fit, with ample storage.  Features include two oversized front storage pockets, two single welt hand pockets, a single stash bag pocket below and then a hidden vertical zip storage pocket on the chest.  We used a custom engraved antique brass zipper from Talon for the main and matching antique brass with toggle pull zipper for the hidden discreet chest pocket.  Also added is a Cobrax Zero Snap, from Switzerland, for the lower stash bag pocket.  
This version of the Grammar is made from a 9.2 ounce broken twill denim from Kuroki Mills in Osaka, Japan; a staple and highly sought after resource for the finest denim in the world.  A broken twill weave denim (different from the standard right hand or left hand twill) is a randomized weave pattern that creates a non uniformed pattern structure on the interior.  The benefits of this weave are a reduction in "twisting", a common issue with denim after washing.  This jacket has been washed and softened, coupled with the broken twill weave, a garment that is both unique and sturdy as well as completely broken in and comfortable off the bat.
This jacket was sewn from start to finish by one master sewer in Los Angeles, California.

Wash on cold, low temperature dry
***Sleeve Measurement from Center Back
Grammar Jacket Washed Broken Twill